Be sure to stay current with tax deadlines and ever changing tax information. 
Click

here

for additional tax resources.
Is an LLC the right choice for your small business?
Perhaps you operate your small business as a sole proprietorship and want to form a limited liability company (LLC) to protect your assets. Or maybe you are launching a new business and want to know your options for setting it up. Here are the basics of operating as an LLC and why it might be appropriate for your business.

An LLC is somewhat of a hybrid entity because it can be structured to resemble a corporation for owner liability purposes and a partnership for federal tax purposes. This duality may provide the owners with the best of both worlds.

Personal asset protection

Like the shareholders of a corporation, the owners of an LLC (called "members" rather than shareholders or partners) generally aren't liable for the debts of the business except to the extent of their investment. Thus, the owners can operate the business with the security of knowing that their personal assets are protected from the entity's creditors. This protection is far greater than that afforded by partnerships. In a partnership, the general partners are personally liable for the debts of the business. Even limited partners, if they actively participate in managing the business, can have personal liability.

Tax implications

The owners of an LLC can elect under the "check-the-box" rules to have the entity treated as a partnership for federal tax purposes. This can provide a number of important benefits to the owners. For example, partnership earnings aren't subject to an entity-level tax. Instead, they "flow through" to the owners, in proportion to the owners' respective interests in profits, and are reported on the owners' individual returns and are taxed only once.

To the extent the income passed through to you is qualified business income, you'll be eligible to take the Code Section 199A pass-through deduction, subject to various limitations. In addition, since you're actively managing the business, you can deduct on your individual tax return your ratable shares of any losses the business generates. This, in effect, allows you to shelter other income that you and your spouse may have.

An LLC that's taxable as a partnership can provide special allocations of tax benefits to specific partners. This can be an important reason for using an LLC over an S corporation (a form of business that provides tax treatment that's similar to a partnership). Another reason for using an LLC over an S corporation is that LLCs aren't subject to the restrictions the federal tax code imposes on S corporations regarding the number of owners and the types of ownership interests that may be issued.

Review your situation

In summary, an LLC can give you corporate-like protection from creditors while providing the benefits of taxation as a partnership. For these reasons, you should consider operating your business as an LLC. Contact us to discuss in more detail how an LLC might benefit you and the other owners.

8/3/21
You may have loads of student debt, but it may be hard to deduct the interest
More than 43 million student borrowers are in debt with an average of $39,351 each, according to the research group EducationData.org. If you have student loan debt, you may wonder if you can deduct the interest you pay. The answer is yes, subject to certain limits. However, the deduction is phased out if your adjusted gross income exceeds certain levels — and they aren't as high as the income levels for many other deductions.

Basics of the deduction

The maximum amount of student loan interest you can deduct each year is $2,500. The interest must be for a "qualified education loan," which means a debt incurred to pay tuition, room and board, and related expenses to attend a post-high school educational institution, including certain vocational schools. Post-graduate programs may also qualify. For example, an internship or residency program leading to a degree or certificate awarded by an institution of higher education, hospital, or health care facility offering post-graduate training can qualify.

It doesn't matter when the loan was taken out or whether interest payments made in earlier years on the loan were deductible or not.

For 2021, the deduction is phased out for single taxpayers with AGI between $70,000 and $85,000 ($140,000 and $170,000 for married couples filing jointly). The deduction is unavailable for single taxpayers with AGI of more than $85,000 ($170,000 or married couples filing jointly).

Married taxpayers must file jointly to claim this deduction.

The deduction is taken "above the line." In other words, it's subtracted from gross income to determine AGI. Thus, it's available even to taxpayers who don't itemize deductions.

Not eligible

No deduction is allowed to a taxpayer who can be claimed as a dependent on another tax return. For example, let's say a parent is paying for the college education of a child whom the parent is claiming as a dependent. In this case, the interest deduction is only available for interest the parent pays on a qualifying loan, not for any of the interest the child may pay on a loan the student may have taken out. The child will be able to deduct interest that is paid in later years when he or she is no longer a dependent.

Other requirements

The interest must be on funds borrowed to cover qualified education costs of the taxpayer or his spouse or dependent. The student must be a degree candidate carrying at least half the normal full-time workload. Also, the education expenses must be paid or incurred within a reasonable time before or after the loan is taken out.

Taxpayers must keep records to verify qualifying expenditures. Documenting a tuition expense isn't likely to pose a problem. However, care should be taken to document other qualifying education-related expenses including books, equipment, fees, and transportation.

Documenting room and board expenses should be straightforward for students living and dining on campus. Student who live off campus should maintain records of room and board expenses, especially when there are complicating factors such as roommates.

Contact us if you'd like help in determining whether you qualify for this deduction or if you have questions about it.

© 2021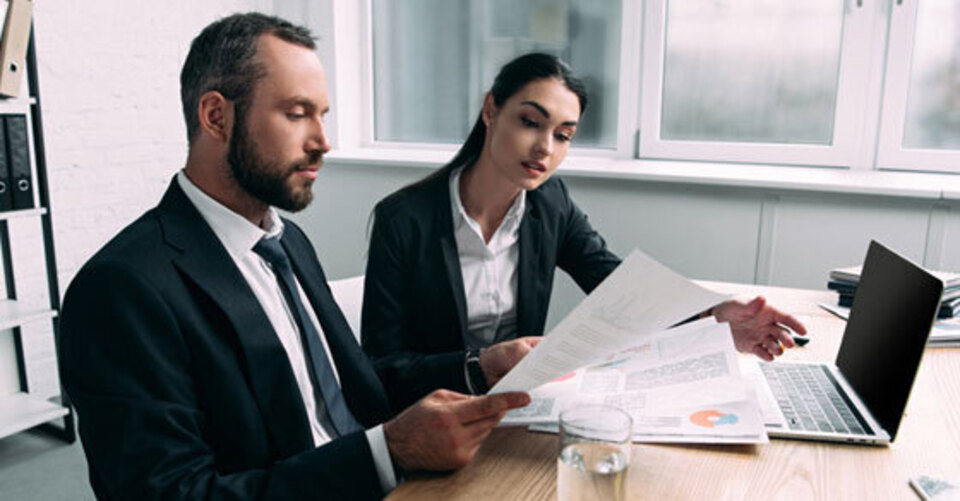 The deductibility of corporate expenses covered by officers or shareholders
Do you play a major role in a closely held corporation and sometimes spend money on corporate expenses personally? These costs may wind up being nondeductible both by an officer and the corporation unless proper steps are taken. This issue is more likely to arise in connection with a financially troubled corporation.

Deductible vs. nondeductible expenses

In general, you can't deduct an expense you incur on behalf of your corporation, even if it's a legitimate "trade or business" expense and even if the corporation is financially troubled. This is because a taxpayer can only deduct expenses that are his own. And since your corporation's legal existence as a separate entity must be respected, the corporation's costs aren't yours and thus can't be deducted even if you pay them.

What's more, the corporation won't generally be able to deduct them either because it didn't pay them itself. Accordingly, be advised that it shouldn't be a practice of your corporation's officers or major shareholders to cover corporate costs.

When expenses may be deductible

On the other hand, if a corporate executive incurs costs that relate to an essential part of his or her duties as an executive, they may be deductible as ordinary and necessary expenses related to his or her "trade or business" of being an executive. If you wish to set up an arrangement providing for payments to you and safeguarding their deductibility, a provision should be included in your employment contract with the corporation stating the types of expenses which are part of your duties and authorizing you to incur them. For example, you may be authorized to attend out-of-town business conferences on the corporation's behalf at your personal expense.

Alternatively, to avoid the complete loss of any deductions by both yourself and the corporation, an arrangement should be in place under which the corporation reimburses you for the expenses you incur. Turn the receipts over to the corporation and use an expense reimbursement claim form or system. This will at least allow the corporation to deduct the amount of the reimbursement.

Contact us if you'd like assistance or would like to discuss these issues further.

7/27/21
There's currently a "stepped-up basis" if you inherit property — but will it last?
If you're planning your estate, or you've recently inherited assets, you may be unsure of the "cost" (or "basis") for tax purposes.

The current rules

Under the current fair market value basis rules (also known as the "step-up and step-down" rules), an heir receives a basis in inherited property equal to its date-of-death value. So, for example, if your grandmother bought stock in 1935 for $500 and it's worth $1 million at her death, the basis is stepped up to $1 million in the hands of your grandmother's heirs — and all of that gain escapes federal income tax.

The fair market value basis rules apply to inherited property that's includible in the deceased's gross estate, and those rules also apply to property inherited from foreign persons who aren't subject to U.S. estate tax. It doesn't matter if a federal estate tax return is filed. The rules apply to the inherited portion of property owned by the inheriting taxpayer jointly with the deceased, but not the portion of jointly held property that the inheriting taxpayer owned before his or her inheritance. The fair market value basis rules also don't apply to reinvestments of estate assets by fiduciaries.

Gifting before death

It's crucial to understand the current fair market value basis rules so that you don't pay more tax than you're legally required to.

For example, in the above example, if your grandmother decides to make a gift of the stock during her lifetime (rather than passing it on when she dies), the "step-up" in basis (from $500 to $1 million) would be lost. Property that has gone up in value acquired by gift is subject to the "carryover" basis rules. That means the person receiving the gift takes the same basis the donor had in it ($500 in this example), plus a portion of any gift tax the donor pays on the gift.

A "step-down" occurs if someone dies owning property that has declined in value. In that case, the basis is lowered to the date-of-death value. Proper planning calls for seeking to avoid this loss of basis. Giving the property away before death won't preserve the basis. That's because when property that has gone down in value is the subject of a gift, the person receiving the gift must take the date of gift value as his basis (for purposes of determining his or her loss on a later sale). Therefore, a good strategy for property that has declined in value is for the owner to sell it before death so he or she can enjoy the tax benefits of the loss.

Change on the horizon?

Be aware that President Biden has proposed ending the ability to step-up the basis for gains in excess of $1 million. There would be exemptions for family-owned businesses and farms. Of course, any proposal must be approved by Congress in order to be enacted.

These are the basic rules. Other rules and limits may apply. For example, in some cases, a deceased person's executor may be able to make an alternate valuation election. Contact us for tax assistance when estate planning or after receiving an inheritance. We'll keep you up to date on any tax law changes.

7/23/21
Getting a new business off the ground: How start-up expenses are handled on your tax return
Despite the COVID-19 pandemic, government officials are seeing a large increase in the number of new businesses being launched. From June 2020 through June 2021, the U.S. Census Bureau reports that business applications are up 18.6%. The Bureau measures this by the number of businesses applying for an Employer Identification Number.
Entrepreneurs often don't know that many of the expenses incurred by start-ups can't be currently deducted. You should be aware that the way you handle some of your initial expenses can make a large difference in your federal tax bill.
How to treat expenses for tax purposes
If you're starting or planning to launch a new business, keep these three rules in mind:
   1. Start-up costs include those incurred or paid while creating an active trade or business — or investigating the creation or acquisition of one.
   2. Under the tax code, taxpayers can elect to deduct up to $5,000 of business start-up and $5,000 of organizational costs in the year the business begins. As you know, $5,000 doesn't go very far these days! And the $5,000 deduction is reduced dollar-for-dollar by the amount by which your total start-up or organizational costs exceed $50,000. Any remaining costs must be amortized over 180 months on a straight-line basis.
   3. No deductions or amortization deductions are allowed until the year when "active conduct" of your new business begins. Generally, that means the year when the business has all the pieces in place to start earning revenue. To determine if a taxpayer meets this test, the IRS and courts generally ask questions such as: Did the taxpayer undertake the activity intending to earn a profit? Was the taxpayer regularly and actively involved? Did the activity actually begin?
Eligible expenses
In general, start-up expenses are those you make to: 
Investigate the creation or acquisition of a business,
Create a business, or
Engage in a for-profit activity in anticipation of that activity becoming an active business.
To qualify for the election, an expense also must be one that would be deductible if it were incurred after a business began. One example is money you spend analyzing potential markets for a new product or service.
To be eligible as an "organization expense," an expense must be related to establishing a corporation or partnership. Some examples of organization expenses are legal and accounting fees for services related to organizing a new business and filing fees paid to the state of incorporation.
Plan now
If you have start-up expenses that you'd like to deduct this year, you need to decide whether to take the election described above. Recordkeeping is critical. Contact us about your start-up plans. We can help with the tax and other aspects of your new business.
7/21/21
Can taxpayers who manage their own investment portfolios deduct related expenses? It depends 
Do you have significant investment-related expenses, including the cost of subscriptions to financial services, home office expenses and clerical costs? Under current tax law, these expenses aren't deductible through 2025 if they're considered investment expenses for the production of income. But they're deductible if they're considered trade or business expenses.

For years before 2018, production-of-income expenses were deductible, but they were included in miscellaneous itemized deductions, which were subject to a 2%-of-adjusted-gross-income floor. (These rules are scheduled to return after 2025.) If you do a significant amount of trading, you should know which category your investment expenses fall into, because qualifying for trade or business expense treatment is more advantageous now.

In order to deduct your investment-related expenses as business expenses, you must be engaged in a trade or business. The U.S. Supreme Court held many years ago that an individual taxpayer isn't engaged in a trade or business merely because the individual manages his or her own securities investments — regardless of the amount or the extent of the work required.

A trader vs. an investor

However, if you can show that your investment activities rise to the level of carrying on a trade or business, you may be considered a trader, who is engaged in a trade or business, rather than an investor, who isn't. As a trader, you're entitled to deduct your investment-related expenses as business expenses. A trader is also entitled to deduct home office expenses if the home office is used exclusively on a regular basis as the trader's principal place of business. An investor, on the other hand, isn't entitled to home office deductions since the investment activities aren't a trade or business.

Since the Supreme Court decision, there has been extensive litigation on the issue of whether a taxpayer is a trader or investor. The U.S. Tax Court has developed a two-part test that must be satisfied in order for a taxpayer to be a trader. Under this test, a taxpayer's investment activities are considered a trade or business only where both of the following are true:

    1.The taxpayer's trading is substantial (in other words, sporadic trading isn't considered a trade or business), and

     2. The taxpayer seeks to profit from short-term market swings, rather than from long-term holding of investments.

Profit in the short term
So, the fact that a taxpayer's investment activities are regular, extensive and continuous isn't in itself sufficient for determining that a taxpayer is a trader. In order to be considered a trader, you must show that you buy and sell securities with reasonable frequency in an effort to profit on a short-term basis. In one case, a taxpayer who made more than 1,000 trades a year with trading activities averaging about $16 million annually was held to be an investor rather than a trader because the holding periods for stocks sold averaged about one year.

Contact us if you have questions or would like to figure out whether you're an investor or a trader for tax purposes.

7/16/21 
Who in a small business can be hit with the "Trust Fund Recovery Penalty?"
There's a harsh tax penalty that you could be at risk for paying personally if you own or manage a business with employees. It's called the "Trust Fund Recovery Penalty" and it applies to the Social Security and income taxes required to be withheld by a business from its employees' wages.

Because taxes are considered property of the government, the employer holds them in "trust" on the government's behalf until they're paid over. The penalty is also sometimes called the "100% penalty" because the person liable and responsible for the taxes will be penalized 100% of the taxes due. Accordingly, the amounts IRS seeks when the penalty is applied are usually substantial, and IRS is aggressive in enforcing the penalty.

Wide-ranging penalty

The Trust Fund Recovery Penalty is among the more dangerous tax penalties because it applies to a broad range of actions and to a wide range of people involved in a business.

Here are some answers to questions about the penalty so you can safely avoid it.

What actions are penalized? The Trust Fund Recovery Penalty applies to any willful failure to collect, or truthfully account for, and pay over Social Security and income taxes required to be withheld from employees' wages.

Who is at risk? The penalty can be imposed on anyone "responsible" for collection and payment of the tax. This has been broadly defined to include a corporation's officers, directors and shareholders under a duty to collect and pay the tax as well as a partnership's partners, or any employee of the business with such a duty. Even voluntary board members of tax-exempt organizations, who are generally exempt from responsibility, can be subject to this penalty under some circumstances. In some cases, responsibility has even been extended to family members close to the business, and to attorneys and accountants.

According to the IRS, responsibility is a matter of status, duty and authority. Anyone with the power to see that the taxes are (or aren't) paid may be responsible. There's often more than one responsible person in a business, but each is at risk for the entire penalty. You may not be directly involved with the payroll tax withholding process in your business. But if you learn of a failure to pay over withheld taxes and have the power to pay them but instead make payments to creditors and others, you become a responsible person.

Although a taxpayer held liable can sue other responsible people for contribution, this action must be taken entirely on his or her own after the penalty is paid. It isn't part of the IRS collection process.

What's considered "willful?" For actions to be willful, they don't have to include an overt intent to evade taxes. Simply bending to business pressures and paying bills or obtaining supplies instead of paying over withheld taxes that are due the government is willful behavior. And just because you delegate responsibilities to someone else doesn't necessarily mean you're off the hook. Your failure to take care of the job yourself can be treated as the willful element.

Never borrow from taxes

Under no circumstances should you fail to withhold taxes or "borrow" from withheld amounts. All funds withheld should be paid over to the government on time. Contact us with any questions about making tax payments.

7/13/21
10 facts about the pass-through deduction for qualified business income
Are you eligible to take the deduction for qualified business income (QBI)? Here are 10 facts about this valuable tax break, referred to as the pass-through deduction, QBI deduction or Section 199A deduction.

1. It's available to owners of sole proprietorships, single member limited liability companies (LLCs), partnerships and S corporations. It may also be claimed by trusts and estates.

2. The deduction is intended to reduce the tax rate on QBI to a rate that's closer to the corporate tax rate.

3. It's taken "below the line." That means it reduces your taxable income but not your adjusted gross income. But it's available regardless of whether you itemize deductions or take the standard deduction.

4. The deduction has two components: 20% of QBI from a domestic business operated as a sole proprietorship or through a partnership, S corporation, trust or estate; and 20% of the taxpayer's combined qualified real estate investment trust (REIT) dividends and qualified publicly traded partnership income.

5. QBI is the net amount of a taxpayer's qualified items of income, gain, deduction and loss relating to any qualified trade or business. Items of income, gain, deduction and loss are qualified to the extent they're effectively connected with the conduct of a trade or business in the U.S. and included in computing taxable income.

6. QBI doesn't necessarily equal the net profit or loss from a business, even if it's a qualified trade or business. In addition to the profit or loss from Schedule C, QBI must be adjusted by certain other gain or deduction items related to the business.

7. A qualified trade or business is any trade or business other than a specified service trade or business (SSTB). But an SSTB is treated as a qualified trade or business for taxpayers whose taxable income is under a threshold amount.

8. SSTBs include health, law, accounting, actuarial science, certain performing arts, consulting, athletics, financial services, brokerage services, investment, trading, dealing securities and any trade or business where the principal asset is the reputation or skill of its employees or owners.

9. There are limits based on W-2 wages. Inflation-adjusted threshold amounts also apply for purposes of applying the SSTB rules. For tax years beginning in 2021, the threshold amounts are $164,900 for singles and heads of household; $164,925 for married filing separately; and $329,800 for married filing jointly. The limits phase in over a $50,000 range ($100,000 for a joint return). This means that the deduction reduces ratably, so that by the time you reach the top of the range ($214,900 for singles and heads of household; $214,925 for married filing separately; and $429,800 for married filing jointly) the deduction is zero for income from an SSTB.

10. For businesses conducted as a partnership or S corporation, the pass-through deduction is calculated at the partner or shareholder level.

As you can see, this substantial deduction is complex, especially if your taxable income exceeds the thresholds discussed above. Other rules apply. Contact us if you have questions about your situation.

7/6/21
Are you a nonworking spouse? You may still be able to contribute to an IRA
Married couples may not be able to save as much as they need for retirement when one spouse doesn't work outside the home — perhaps so that spouse can take care of children or elderly parents. In general, an IRA contribution is allowed only if a taxpayer earns compensation. However, there's an exception involving a "spousal" IRA. It allows contributions to be made for nonworking spouses.
For 2021, the amount that an eligible married couple can contribute to an IRA for a nonworking spouse is $6,000, which is the same limit that applies for the working spouse.
IRA advantages
As you may know, IRAs offer two types of advantages for taxpayers who make contributions to them.
Contributions of up to $6,000 a year to an IRA may be tax deductible.
The earnings on funds within the IRA are not taxed until withdrawn. (Alternatively, you may make contributions to a Roth IRA. There's no deduction for Roth IRA contributions, but, if certain requirements are met, distributions are tax-free.)
As long as the couple together has at least $12,000 of earned income, $6,000 can be contributed to an IRA for each, for a total of $12,000. (The contributions for both spouses can be made to either a regular IRA or a Roth IRA, or split between them, as long as the combined contributions don't exceed the $12,000 limit.)
Boost contributions if 50 or older
In addition, individuals who are age 50 or older can make "catch-up" contributions to an IRA or Roth IRA in the amount of $1,000. Therefore, for 2021, for a taxpayer and his or her spouse, both of whom will have reached age 50 by the end of the year, the combined limit of the deductible contributions to an IRA for each spouse is $7,000, for a combined deductible limit of $14,000.
There's one catch, however. If, in 2021, the working spouse is an active participant in either of several types of retirement plans, a deductible contribution of up to $6,000 (or $7,000 for a spouse who will be 50 by the end of the year) can be made to the IRA of the nonparticipant spouse only if the couple's AGI doesn't exceed $125,000. This limit is phased out for AGI between $198,000 and $208,000.
Contact us if you'd like more information about IRAs or you'd like to discuss retirement planning.
© 2021
Eligible Businesses: Claim the Employee Retention Tax Credit
The Employee Retention Tax Credit (ERTC) is a valuable tax break that was extended and modified by the American Rescue Plan Act (ARPA), enacted in March of 2021. Here's a rundown of the rules.
Background
Back in March of 2020, Congress originally enacted the ERTC in the CARES Act to encourage employers to hire and retain employees during the pandemic. At that time, the ERTC applied to wages paid after March 12, 2020, and before January 1, 2021. However, Congress later modified and extended the ERTC to apply to wages paid before July 1, 2021.
The ARPA again extended and modified the ERTC to apply to wages paid after June 30, 2021, and before January 1, 2022. Thus, an eligible employer can claim the refundable ERTC against "applicable employment taxes" equal to 70% of the qualified wages it pays to employees in the third and fourth quarters of 2021. Except as discussed below, qualified wages are generally limited to $10,000 per employee per 2021 calendar quarter. Thus, the maximum ERTC amount available is generally $7,000 per employee per calendar quarter or $28,000 per employee in 2021.
For purposes of the ERTC, a qualified employer is eligible if it experiences a significant decline in gross receipts or a full or partial suspension of business due to a government order. Employers with up to 500 full-time employees can claim the credit without regard to whether the employees for whom the credit is claimed actually perform services. But, except as explained below, employers with more than 500 full-time employees can only claim the ERTC with respect to employees that don't perform services.
Employers who got a Payroll Protection Program loan in 2020 can still claim the ERTC. But the same wages can't be used both for seeking loan forgiveness or satisfying conditions of other COVID relief programs (such as the Restaurant Revitalization Fund program) in calculating the ERTC.
Modifications
Beginning in the third quarter of 2021, the following modifications apply to the ERTC: 
Applicable employment taxes are the Medicare hospital taxes (1.45% of the wages) and the Railroad Retirement payroll tax that's attributable to the Medicare hospital tax rate. For the first and second quarters of 2021, "applicable employment taxes" were defined as the employer's share of Social Security or FICA tax (6.2% of the wages) and the Railroad Retirement Tax Act payroll tax that was attributable to the Social Security tax rate.
Recovery startup businesses are qualified employers. These are generally defined as businesses that began operating after February 15, 2020, and that meet certain gross receipts requirements. These recovery startup businesses will be eligible for an increased maximum credit of $50,000 per quarter, even if they haven't experienced a significant decline in gross receipts or been subject to a full or partial suspension under a government order.
A "severely financially distressed" employer that has suffered a decline in quarterly gross receipts of 90% or more compared to the same quarter in 2019 can treat wages (up to $10,000) paid during those quarters as qualified wages. This allows an employer with over 500 employees under severe financial distress to treat those wages as qualified wages whether or not employees actually provide services.
The statute of limitations for assessments relating to the ERTC won't expire until five years after the date the original return claiming the credit is filed (or treated as filed). 
Contact us if you have any questions related to your business claiming the ERTC.
6/29/21
Seniors may be able to write off Medicare premiums on their tax returns
Are you age 65 and older and have basic Medicare insurance? You may need to pay additional premiums to get the level of coverage you want. The premiums can be expensive, especially if you're married and both you and your spouse are paying them. But there may be a bright side: You may qualify for a tax break for paying the premiums.

Medicare premiums are medical expenses

You can combine premiums for Medicare health insurance with other qualifying medical expenses for purposes of claiming an itemized deduction for medical expenses on your tax return. This includes amounts for "Medigap" insurance and Medicare Advantage plans. Some people buy Medigap policies because Medicare Parts A and B don't cover all their health care expenses. Coverage gaps include co-payments, coinsurance, deductibles and other costs. Medigap is private supplemental insurance that's intended to cover some or all gaps.

Itemizing versus the standard deduction

Qualifying for a medical expense deduction is hard for many people for a couple of reasons. For 2021, you can deduct medical expenses only if you itemize deductions and only to the extent that total qualifying expenses exceeded 7.5% of AGI.

The Tax Cuts and Jobs Act nearly doubled the standard deduction amounts for 2018 through 2025. As a result, fewer individuals are claiming itemized deductions. For 2021, the standard deduction amounts are $12,550 for single filers, $25,100 for married couples filing jointly and $18,800 for heads of household. (For 2020, these amounts were $12,400, $24,800 and $18,650, respectively.)

However, if you have significant medical expenses, including Medicare health insurance premiums, you may itemize and collect some tax savings.

Note: Self-employed people and shareholder-employees of S corporations can generally claim an above-the-line deduction for their health insurance premiums, including Medicare premiums. So, they don't need to itemize to get the tax savings from their premiums.

Medical expense deduction basics

In addition to Medicare premiums, you can deduct various medical expenses, including those for dental treatment, ambulance services, dentures, eyeglasses and contacts, hospital services, lab tests, qualified long-term care services, prescription medicines and others.

There are also many items that Medicare doesn't cover that can be deducted for tax purposes, if you qualify. In addition, you can deduct transportation expenses to get to medical appointments. If you go by car, you can deduct a flat 16-cents-per-mile rate for 2021 (down from 17 cents for 2020), or you can keep track of your actual out-of-pocket expenses for gas, oil and repairs.

Claim all eligible deductions

Contact us if you have additional questions about claiming medical expense deductions on your tax return.

6/25/21
Traveling for business again? What can you deduct?
As we continue to come out of the COVID-19 pandemic, you may be traveling again for business. Under tax law, there are a number of rules for deducting the cost of your out-of-town business travel within the United States. These rules apply if the business conducted out of town reasonably requires an overnight stay.

Note that under the Tax Cuts and Jobs Act, employees can't deduct their unreimbursed travel expenses through 2025 on their own tax returns. That's because unreimbursed employee business expenses are "miscellaneous itemized deductions" that aren't deductible through 2025.

However, self-employed individuals can continue to deduct business expenses, including away-from-home travel expenses.

Here are some of the rules that come into play.

Transportation and meals

The actual costs of travel (for example, plane fare and cabs to the airport) are deductible for out-of-town business trips. You're also allowed to deduct the cost of meals and lodging. Your meals are deductible even if they're not connected to a business conversation or other business function. The Consolidated Appropriations Act includes a provision that removes the 50% limit on deducting eligible business meals for 2021 and 2022. The law allows a 100% deduction for food and beverages provided by a restaurant. Takeout and delivery meals provided by a restaurant are also fully deductible.

Keep in mind that no deduction is allowed for meal or lodging expenses that are "lavish or extravagant," a term that's been interpreted to mean "unreasonable."

Personal entertainment costs on the trip aren't deductible, but business-related costs such as those for dry cleaning, phone calls and computer rentals can be written off.

Combining business and pleasure

Some allocations may be required if the trip is a combined business/pleasure trip, for example, if you fly to a location for five days of business meetings and stay on for an additional period of vacation. Only the cost of meals, lodging, etc., incurred for the business days are deductible — not those incurred for the personal vacation days.

On the other hand, with respect to the cost of the travel itself (plane fare, etc.), if the trip is "primarily" business, the travel cost can be deducted in its entirety and no allocation is required. Conversely, if the trip is primarily personal, none of the travel costs are deductible. An important factor in determining if the trip is primarily business or personal is the amount of time spent on each (although this isn''t the sole factor).

If the trip doesn't involve the actual conduct of business but is for the purpose of attending a convention, seminar, etc., the IRS may check the nature of the meetings carefully to make sure they aren't vacations in disguise. Retain all material helpful in establishing the business or professional nature of this travel.

Other expenses

The rules for deducting the costs of a spouse who accompanies you on a business trip are very restrictive. No deduction is allowed unless the spouse is an employee of you or your company, and the spouse's travel is also for a business purpose.

Finally, note that personal expenses you incur at home as a result of taking the trip aren't deductible. For example, the cost of boarding a pet while you're away isn't deductible. Contact us if you have questions about your small business deductions.

6/22/21
Tax-favored ways to build up a college fund
If you're a parent with a college-bound child, you may be concerned about being able to fund future tuition and other higher education costs. You want to take maximum advantage of tax benefits to minimize your expenses. Here are some possible options.
Savings bonds
Series EE U.S. savings bonds offer two tax-saving opportunities for eligible families when used to finance college:
You don't have to report the interest on the bonds for federal tax purposes until the bonds are cashed in, and
Interest on "qualified" Series EE (and Series I) bonds may be exempt from federal tax if the bond proceeds are used for qualified education expenses.
To qualify for the tax exemption for college use, you must purchase the bonds in your name (not the child's) or jointly with your spouse. The proceeds must be used for tuition, fees and certain other expenses — not room and board. If only part of the proceeds is used for qualified expenses, only that part of the interest is exempt.
The exemption is phased out if your adjusted gross income (AGI) exceeds certain amounts.
529 plans
A qualified tuition program (also known as a 529 plan) allows you to buy tuition credits for a child or make contributions to an account set up to meet a child's future higher education expenses. Qualified tuition programs are established by state governments or private education institutions.
Contributions aren't deductible. The contributions are treated as taxable gifts to the child, but they're eligible for the annual gift tax exclusion ($15,000 for 2021). A donor who contributes more than the annual exclusion limit for the year can elect to treat the gift as if it were spread out over a five-year period.
The earnings on the contributions accumulate tax-free until college costs are paid from the funds. Distributions from 529 plans are tax-free to the extent the funds are used to pay "qualified higher education expenses." Distributions of earnings that aren't used for qualified expenses will be subject to income tax plus a 10% penalty tax.
Coverdell education savings accounts (ESAs)
You can establish a Coverdell ESA and make contributions of up to $2,000 annually for each child under age 18.
The right to make contributions begins to phase out once your AGI is over a certain amount. If the income limitation is a problem, a child can contribute to his or her own account.
Although the contributions aren't deductible, income in the account isn't taxed, and distributions are tax-free if used on qualified education expenses. If the child doesn't attend college, the money must be withdrawn when he or she turns 30, and any earnings will be subject to tax and penalty. But unused funds can be transferred tax-free to a Coverdell ESA of another member of the child's family who hasn't reached age 30. (Some ESA requirements don't apply to individuals with special needs.)
Plan ahead
These are just some of the tax-favored ways to build up a college fund for your children. Once your child is in college, you may qualify for tax breaks such as the American Opportunity Tax Credit or the Lifetime Learning Credit. Contact us if you'd like to discuss any of the options.
6/18/21
2021 Q3 tax calendar: Key deadlines for businesses and other employers
Here are some of the key tax-related deadlines affecting businesses and other employers during the third quarter of 2021. Keep in mind that this list isn't all-inclusive, so there may be additional deadlines that apply to you. Contact us to ensure you're meeting all applicable deadlines and to learn more about the filing requirements.
Monday, August 2
Employers report income tax withholding and FICA taxes for second quarter 2021 (Form 941) and pay any tax due.
Employers file a 2020 calendar-year retirement plan report (Form 5500 or Form 5500-EZ) or request an extension.
Tuesday, August 10
Employers report income tax withholding and FICA taxes for second quarter 2021 (Form 941), if you deposited all associated taxes that were due in full and on time.
Wednesday, September 15
Individuals pay the third installment of 2021 estimated taxes, if not paying income tax through withholding (Form 1040-ES).
If a calendar-year corporation, pay the third installment of 2021 estimated income taxes.
If a calendar-year S corporation or partnership that filed an automatic extension:

File a 2020 income tax return (Form 1120S, Form 1065 or Form 1065-B) and pay any tax, interest and penalties due.
Make contributions for 2020 to certain employer-sponsored retirement plans.
6/15/21
Retiring soon? 4 tax issues you may face
If you're getting ready to retire, you'll soon experience changes in your lifestyle and income sources that may have numerous tax implications.
Here's a brief rundown of four tax and financial issues you may deal with when you retire:
Taking required minimum distributions. 
This is the minimum amount you must withdraw from your retirement accounts. You generally must start taking withdrawals from your IRA, SEP, SIMPLE and other retirement plan accounts when you reach age 72 (70½ before January 1, 2020). Roth IRAs don't require withdrawals until after the death of the owner.
You can withdraw more than the minimum required amount. Your withdrawals will be included in your taxable income except for any part that was taxed before or that can be received tax-free (such as qualified distributions from Roth accounts).
Selling your principal residence. 
Many retirees want to downsize to smaller homes. If you're one of them and you have a gain from the sale of your principal residence, you may be able to exclude up to $250,000 of that gain from your income. If you file a joint return, you may be able to exclude up to $500,000.
To claim the exclusion, you must meet certain requirements. During a five-year period ending on the date of the sale, you must have owned the home and lived in it as your main home for at least two years.
If you're thinking of selling your home, make sure you've identified all items that should be included in its 
basis 
, which can save you tax.
Engaging in new work activities. 
After retirement, many people continue to work as consultants or start new businesses. Here are some tax-related questions to ask:
Should the business be a sole proprietorship, S corporation, C corporation, partnership or limited liability company?
Are you familiar with how to elect to amortize start-up expenditures and make payroll tax deposits?
What expenses can you deduct and can you claim home office deductions?
How should you finance the business?
Taking Social Security benefits. 
If you continue to work, it may have an impact on your Social Security benefits. If you retire before reaching full Social Security retirement age (65 years of age for people born before 1938, rising to 67 years of age for people born after 1959) and the sum of your wages plus self-employment income is over the Social Security annual exempt amount ($18,960 for 2021), you must give back $1 of Social Security benefits for each $2 of excess earnings.
If you reach full retirement age this year, your benefits will be reduced $1 for every $3 you earn over a different annual limit ($50,520 in 2021) until the month you reach full retirement age. Then, your earnings will no longer affect the amount of your monthly benefits, no matter how much you earn.
Speaking of Social Security, you may have to pay federal (and possibly state) tax on your benefits. Depending on how much income you have from other sources, you may have to report up to 85% of your benefits as income on your tax return and pay the resulting federal income tax.
Many decisions
As you can see, tax planning is still important after you retire. We can help maximize the tax breaks you're entitled to so you can keep more of your hard-earned money.
6/11/21
Recordkeeping DOs and DON'Ts for business meal and vehicle expenses
If you're claiming deductions for business meals or auto expenses, expect the IRS to closely review them. In some cases, taxpayers have incomplete documentation or try to create records months (or years) later. In doing so, they fail to meet the strict substantiation requirements set forth under tax law. Tax auditors are adept at rooting out inconsistencies, omissions and errors in taxpayers' records, as illustrated by one recent U.S. Tax Court case.

Facts of the case

In the case, the taxpayer ran a notary and paralegal business. She deducted business meals and vehicle expenses that she allegedly incurred in connection with her business.

The deductions were denied by the IRS and the court. Tax law "establishes higher substantiation requirements" for these and certain other expenses, the court noted. No deduction is generally allowed "unless the taxpayer substantiates the amount, time and place, business purpose, and business relationship to the taxpayer of the person receiving the benefit" for each expense with adequate records or sufficient evidence.

The taxpayer in this case didn't provide adequate records or other sufficient evidence to prove the business purpose of her meal expenses. She gave vague testimony that she deducted expenses for meals where she "talked strategies" with people who "wanted her to do some work." The court found this was insufficient to show the connection between the meals and her business.

When it came to the taxpayer's vehicle expense deductions, she failed to offer credible evidence showing where she drove her vehicle, the purpose of each trip and her business relationship to the places visited. She also conceded that she used her car for both business and personal activities. (TC Memo 2021-50)

Best practices for business expenses

This case is an example of why it's critical to maintain meticulous records to support business expenses for meals and vehicle deductions. Here's a list of "DOs and DON'Ts" to help meet the strict IRS and tax law substantiation requirements for these items:

DO keep detailed, accurate records. For each expense, record the amount, the time and place, the business purpose, and the business relationship of any person to whom you provided a meal. If you have employees who you reimburse for meals and auto expenses, make sure they're complying with all the rules.

DON'T reconstruct expense logs at year end or wait until you receive a notice from the IRS. Take a moment to record the details in a log or diary or on a receipt at the time of the event or soon after. Require employees to submit monthly expense reports.

DO respect the fine line between personal and business expenses. Be careful about combining business and pleasure. Your business checking account shouldn't be used for personal expenses.

DON'T be surprised if the IRS asks you to prove your deductions. Meal and auto expenses are a magnet for attention. Be prepared for a challenge.

With organization and guidance from us, your tax records can stand up to scrutiny from the IRS. There may be ways to substantiate your deductions that you haven't thought of, and there may be a way to estimate certain deductions ("the Cohan rule"), if your records are lost due to a fire, theft, flood or other disaster.

6/8/21
Hiring your minor children this summer? Reap tax and nontax benefits
If you're a business owner and you hire your children this summer, you can obtain tax breaks and other nontax benefits. The kids can gain on-the-job experience, spend time with you, save for college and learn how to manage money. And you may be able to:
Shift your high-taxed income into tax-free or low-taxed income,
Realize payroll tax savings (depending on the child's age and how your business is organized), and
Enable retirement plan contributions for the children.
A legitimate job
If you hire your child, you get a business tax deduction for employee wage expenses. In turn, the deduction reduces your federal income tax bill, your self-employment tax bill (if applicable), and your state income tax bill (if applicable). However, in order for your business to deduct the wages as a business expense, the work performed by the child must be legitimate and the child's salary must be reasonable.
For example, let's say you operate as a sole proprietor and you're in the 37% tax bracket. You hire your 16-year-old daughter to help with office work on a full-time basis during the summer and part-time into the fall. Your daughter earns $10,000 during 2021 and doesn't have any other earnings.
You save $3,700 (37% of $10,000) in income taxes at no tax cost to your daughter, who can use her 2021 $12,550 standard deduction to completely shelter her earnings.
Your family's taxes are cut even if your daughter's earnings exceed her standard deduction. Why? The unsheltered earnings will be taxed to the daughter beginning at a rate of 10%, instead of being taxed at your higher rate.
How payroll taxes might be saved
If your business isn't incorporated, your child's wages are exempt from Social Security, Medicare and FUTA taxes if certain conditions are met. Your child must be under age 18 for this to apply (or under age 21 in the case of the FUTA tax exemption). Contact us for how this works.
Be aware that there's no FICA or FUTA exemption for employing a child if your business is incorporated or a partnership that includes nonparent partners. And payments for the services of your child are subject to income tax withholding, regardless of age, no matter what type of entity you operate.
Begin saving for retirement
Your business also may be able to provide your child with retirement benefits, depending on the type of plan you have and how it defines qualifying employees. And because your child has earnings from his or her job, he can contribute to a traditional IRA or Roth IRA and begin to build a nest egg. For the 2021 tax year, a working child can contribute the lesser of his or her earned income, or $6,000, to an IRA or a Roth.
Keep accurate records 
As you can see, hiring your child can be a tax-smart idea. Be sure to keep the same records as you would for other employees to substantiate the hours worked and duties performed (such as timesheets and job descriptions). Issue your child a Form W-2. Contact us if you have questions about how these rules apply to your situation.
6/1/21
Many parents will receive advance tax credit payments beginning July 15
Eligible parents will soon begin receiving payments from the federal government. The IRS announced that the 2021 advance child tax credit (CTC) payments, which were created in the American Rescue Plan Act (ARPA), will begin being made on July 15, 2021.
How have child tax credits changed?
The ARPA temporarily expanded and made CTCs refundable for 2021. The law increased the maximum CTC — for 2021 only — to $3,600 for each qualifying child under age 6 and to $3,000 per child for children ages 6 to 17, provided their parents' income is below a certain threshold.
Advance payments will receive up to $300 monthly for each child under 6, and up to $250 monthly for each child 6 and older. The increased credit amount will be reduced or phased out, for households with modified adjusted gross income above the following thresholds:
$150,000 for married taxpayers filing jointly and qualifying widows and widowers;
$112,500 for heads of household; and
$75,000 for other taxpayers.
Under prior law, the maximum annual CTC for 2018 through 2025 was $2,000 per qualifying child but the income thresholds were higher and some of the qualification rules were different.
Important: 
If your income is too high to receive the increased 
advance 
CTC payments, you may still qualify to claim the $2,000 CTC 
on your tax return
 for 2021.
What is a qualifying child?
For 2021, a "qualifying child" with respect to a taxpayer is defined as one who is under age 18 and who the taxpayer can claim as a dependent. That means a child related to the taxpayer who, generally, lived with the taxpayer for at least six months during the year. The child also must be a U.S. citizen or national or a U.S. resident.
How and when will advance payments be sent out?
Under the ARPA, the IRS is required to establish a program to make periodic advance payments which in total equal 50% of IRS's estimate of the eligible taxpayer's 2021 CTCs, during the period July 2021 through December 2021. The payments will begin on July 15, 2021. After that, they'll be made on the 15th of each month unless the 15th falls on a weekend or holiday. Parents will receive the monthly payments through direc
t deposit, paper check or debit card.
Who will benefit from these payments and do they have to do anything to receive them?
According to the IRS, about 39 million households covering 88% of children in the U.S. "are slated to begin receiving monthly payments without any further action required." Contact us if you have questions about the child tax credit.
5/28/21
The IRS has announced 2022 amounts for Health Savings Accounts
The IRS recently released guidance providing the 2022 inflation-adjusted amounts for Health Savings Accounts (HSAs).

Fundamentals of HSAs

An HSA is a trust created or organized exclusively for the purpose of paying the "qualified medical expenses" of an "account beneficiary." An HSA can only be established for the benefit of an "eligible individual" who is covered under a "high deductible health plan." In addition, a participant can't be enrolled in Medicare or have other health coverage (exceptions include dental, vision, long-term care, accident and specific disease insurance).

A high deductible health plan (HDHP) is generally a plan with an annual deductible that isn't less than $1,000 for self-only coverage and $2,000 for family coverage. In addition, the sum of the annual deductible and other annual out-of-pocket expenses required to be paid under the plan for covered benefits (but not for premiums) can't exceed $5,000 for self-only coverage, and $10,000 for family coverage.

Within specified dollar limits, an above-the-line tax deduction is allowed for an individual's contribution to an HSA. This annual contribution limitation and the annual deductible and out-of-pocket expenses under the tax code are adjusted annually for inflation.

Inflation adjustments for next year

In Revenue Procedure 2021-25, the IRS released the 2022 inflation-adjusted figures for contributions to HSAs, which are as follows:

Annual contribution limitation. For calendar year 2022, the annual contribution limitation for an individual with self-only coverage under a HDHP will be $3,650. For an individual with family coverage, the amount will be $7,300. This is up from $3,600 and $7,200, respectively, for 2021.

High deductible health plan defined. For calendar year 2022, an HDHP will be a health plan with an annual deductible that isn't less than $1,400 for self-only coverage or $2,800 for family coverage (these amounts are unchanged from 2021). In addition, annual out-of-pocket expenses (deductibles, co-payments, and other amounts, but not premiums) won't be able to exceed $7,050 for self-only coverage or $14,100 for family coverage (up from $7,000 and $14,000, respectively, for 2021).

Many advantages

There are a variety of benefits to HSAs. Contributions to the accounts are made on a pre-tax basis. The money can accumulate tax free year after year and be can be withdrawn tax free to pay for a variety of medical expenses such as doctor visits, prescriptions, chiropractic care and premiums for long-term care insurance. In addition, an HSA is "portable." It stays with an account holder if he or she changes employers or leaves the workforce. If you have questions about HSAs at your business, contact your employee benefits and tax advisors.

5/25/21
Congratulations to Angela Reed
Congratulations to Angela Reed of @TarbellCPA, ISCPA's 2021-22 Outstanding Committee Chair Award recipient for her outstanding leadership of the Taxation Committee. #IowaCPAs 
https://t.co/LUuZbnPoZW
5/18/21
An S corporation could cut your self-employment tax
If your business is organized as a sole proprietorship or as a wholly owned limited liability company (LLC), you're subject to both income tax and self-employment tax. There may be a way to cut your tax bill by conducting business as an S corporation.

Fundamentals of self-employment tax

The self-employment tax is imposed on 92.35% of self-employment income at a 12.4% rate for Social Security up to a certain maximum ($142,800 for 2021) and at a 2.9% rate for Medicare. No maximum tax limit applies to the Medicare tax. An additional 0.9% Medicare tax is imposed on income exceeding $250,000 for married couples ($125,000 for married persons filing separately) and $200,000 in all other cases.

What if you conduct your business as a partnership in which you're a general partner? In that case, in addition to income tax, you're subject to the self-employment tax on your distributive share of the partnership's income. On the other hand, if you conduct your business as an S corporation, you'll be subject to income tax, but not self-employment tax, on your share of the S corporation's income.

An S corporation isn't subject to tax at the corporate level. Instead, the corporation's items of income, gain, loss and deduction are passed through to the shareholders. However, the income passed through to the shareholder isn't treated as self-employment income. Thus, by using an S corporation, you may be able to avoid self-employment income tax.

Keep your salary "reasonable"

Be aware that the IRS requires that the S corporation pay you reasonable compensation for your services to the business. The compensation is treated as wages subject to employment tax (split evenly between the corporation and the employee), which is equivalent to the self-employment tax. If the S corporation doesn't pay you reasonable compensation for your services, the IRS may treat a portion of the S corporation's distributions to you as wages and impose Social Security taxes on the amount it considers wages.

There's no simple formula regarding what's considered reasonable compensation. Presumably, reasonable compensation is the amount that unrelated employers would pay for comparable services under similar circumstances. There are many factors that should be taken into account in making this determination.

Converting from a C corporation

There may be complications if you convert a C corporation to an S corporation. A "built-in gains tax" may apply when you dispose of appreciated assets held by the C corporation at the time of the conversion. However, there may be ways to minimize its impact.

Many factors to consider

Contact us if you'd like to discuss the factors involved in conducting your business as an S corporation, and how much the business should pay you as compensation.

5/18/21
Tax filing deadline is coming up: What to do if you need more time
"Tax day" is just around the corner. This year, the deadline for filing 2020 individual tax returns is Monday, May 17, 2021. The IRS postponed the usual April 15 due date due to the COVID-19 pandemic. If you still aren't ready to file your return, you should request a tax-filing extension. Anyone can request one and in some special situations, people can receive more time without even asking.

Taxpayers can receive more time to file by submitting a request for an automatic extension on IRS Form 4868. This will extend the filing deadline until October 15, 2021. But be aware that an extension of time to file your return doesn't grant you an extension of time to pay your taxes. You need to estimate and pay any taxes owed by your regular deadline to help avoid possible penalties. In other words, your 2020 tax payments are still due by May 17.

Victims of certain disasters

If you were a victim of the February winter storms in Texas, Oklahoma and Louisiana, you have until June 15, 2021, to file your 2020 return and pay any tax due without submitting Form 4868. Victims of severe storms, flooding, landslides and mudslides in parts of Alabama and Kentucky have also recently been granted extensions. For eligible Kentucky victims, the new deadline is June 30, 2021, and eligible Alabama victims have until August 2, 2021.

That's because the IRS automatically provides filing and penalty relief to taxpayers with addresses in federally declared disaster areas. Disaster relief also includes more time for making 2020 contributions to IRAs and certain other retirement plans and making 2021 estimated tax payments. Relief is also generally available if you live outside a federally declared disaster area, but you have a business or tax records located in the disaster area. Similarly, relief may be available if you're a relief worker assisting in a covered disaster area.

Located in a combat zone

Military service members and eligible support personnel who are serving in a combat zone have at least 180 days after they leave the combat zone to file their tax returns and pay any tax due. This includes taxpayers serving in Iraq, Afghanistan and other combat zones.

These extensions also give affected taxpayers in a combat zone more time for a variety of other tax-related actions, including contributing to an IRA. Various circumstances affect the exact length of time available to taxpayers.

Outside the United States

If you're a U.S. citizen or resident alien who lives or works outside the U.S. (or Puerto Rico), you have until June 15, 2021, to file your 2020 tax return and pay any tax due.

The special June 15 deadline also applies to members of the military on duty outside the U.S. and Puerto Rico who don't qualify for the longer combat zone extension described above.

While taxpayers who are abroad get more time to pay, interest applies to any payment received after this year's May 17 deadline. It's currently charged at the rate of 3% per year, compounded daily.

We can help

If you need an appointment to get your tax return prepared, contact us. We can also answer any questions you may have about filing an extension.

5/7/21
Providing education assistance to employees? Follow these rules
Many businesses provide education fringe benefits so their employees can improve their skills and gain additional knowledge. An employee can receive, on a tax-free basis, up to $5,250 each year from his or her employer for educational assistance under a "qualified educational assistance program."
For this purpose, "education" means any form of instruction or training that improves or develops an individual's capabilities. It doesn't matter if it's job-related or part of a degree program. This includes employer-provided education assistance for graduate-level courses, including those normally taken by an individual pursuing a program leading to a business, medical, law or other advanced academic or professional degree.
Additional requirements
The educational assistance must be provided under a separate written plan that's publicized to your employees, and must meet a number of conditions, including nondiscrimination requirements. In other words, it can't discriminate in favor of highly compensated employees. In addition, not more than 5% of the amounts paid or incurred by the employer for educational assistance during the year may be provided for individuals who (including their spouses or dependents) who own 5% or more of the business.
No deduction or credit can be taken by the employee for any amount excluded from the employee's income as an education assistance benefit.
Job-related education
If you pay more than $5,250 for educational benefits for an employee during the year, he or she must generally pay tax on the amount over $5,250. Your business should include the amount in income in the employee's wages. However, in addition to, or instead of applying, the $5,250 exclusion, an employer can satisfy an employee's educational expenses, on a nontaxable basis, if the educational assistance is 
job-related
. To qualify as job-related, the educational assistance must: 
Maintain or improve skills required for the employee's then-current job, or
Comply with certain express employer-imposed conditions for continued employment.
"Job-related" employer educational assistance isn't subject to a dollar limit. To be job-related, the education can't qualify the employee to meet the minimum educational requirements for qualification in his or her employment or other trade or business.
Educational assistance meeting the above "job-related" rules is excludable from an employee's income as a working condition fringe benefit.
Student loans
In addition to education assistance, some employers offer student loan repayment assistance as a recruitment and retention tool. Recent COVID-19 relief laws may provide your employees with tax-free benefits. Contact us to learn more about setting up an education assistance or student loan repayment plan at your business.
5/4/21
Know the ins and outs of "reasonable compensation" for a corporate business owner
Owners of incorporated businesses know that there's a tax advantage to taking money out of a C corporation as compensation rather than as dividends. The reason: A corporation can deduct the salaries and bonuses that it pays executives, but not dividend payments. Thus, if funds are paid as dividends, they're taxed twice, once to the corporation and once to the recipient. Money paid out as compensation is only taxed once — to the employee who receives it.
However, there are limits to how much money you can take out of the corporation this way. Under tax law, compensation can be deducted only to the extent that it's reasonable. Any unreasonable portion isn't deductible and, if paid to a shareholder, may be taxed as if it were a dividend. Keep in mind that the IRS is generally more interested in unreasonable compensation payments made to someone "related" to a corporation, such as a shareholder-employee or a member of a shareholder's family.
Determining reasonable compensation
There's no easy way to determine what's reasonable. In an audit, the IRS examines the amount that similar companies would pay for comparable services under similar circumstances. Factors that are taken into account include the employee's duties and the amount of time spent on those duties, as well as the employee's skills, expertise and compensation history. Other factors that may be reviewed are the complexities of the business and its gross and net income.
There are some steps you can take to make it more likely that the compensation you earn will be considered "reasonable," and therefore deductible by your corporation. For example, you can: 
Keep compensation in line with what similar businesses are paying their executives (and keep whatever evidence you can get of what others are paying to support what you pay). 
In the minutes of your corporation's board of directors, contemporaneously document the reasons for compensation paid. For example, if compensation is being increased in the current year to make up for earlier years in which it was low, be sure that the minutes reflect this. (Ideally, the minutes for the earlier years should reflect that the compensation paid then was at a reduced rate.) Cite any executive compensation or industry studies that back up your compensation amounts. 
Avoid paying compensation in direct proportion to the stock owned by the corporation's shareholders. This looks too much like a disguised dividend and will probably be treated as such by IRS.
If the business is profitable, pay at least some dividends. This avoids giving the impression that the corporation is trying to pay out all of its profits as compensation.
You can avoid problems and challenges by planning ahead. If you have questions or concerns about your situation, contact us.
4/20/21
Simple retirement savings options for your small business
Are you thinking about setting up a retirement plan for yourself and your employees, but you're worried about the financial commitment and administrative burdens involved in providing a traditional pension plan? Two options to consider are a "simplified employee pension" (SEP) or a "savings incentive match plan for employees" (SIMPLE).

SEPs are intended as an alternative to "qualified" retirement plans, particularly for small businesses. The relative ease of administration and the discretion that you, as the employer, are permitted in deciding whether or not to make annual contributions, are features that are appealing.

Uncomplicated paperwork

If you don't already have a qualified retirement plan, you can set up a SEP simply by using the IRS model SEP, Form 5305-SEP. By adopting and implementing this model SEP, which doesn't have to be filed with the IRS, you'll have satisfied the SEP requirements. This means that as the employer, you'll get a current income tax deduction for contributions you make on behalf of your employees. Your employees won't be taxed when the contributions are made but will be taxed later when distributions are made, usually at retirement. Depending on your needs, an individually-designed SEP — instead of the model SEP — may be appropriate for you.

When you set up a SEP for yourself and your employees, you'll make deductible contributions to each employee's IRA, called a SEP-IRA, which must be IRS-approved. The maximum amount of deductible contributions that you can make to an employee's SEP-IRA, and that he or she can exclude from income, is the lesser of: 25% of compensation and $58,000 for 2021. The deduction for your contributions to employees' SEP-IRAs isn't limited by the deduction ceiling applicable to an individual's own contribution to a regular IRA. Your employees control their individual IRAs and IRA investments, the earnings on which are tax-free.

There are other requirements you'll have to meet to be eligible to set up a SEP. Essentially, all regular employees must elect to participate in the program, and contributions can't discriminate in favor of the highly compensated employees. But these requirements are minor compared to the bookkeeping and other administrative burdens connected with traditional qualified pension and profit-sharing plans.

The detailed records that traditional plans must maintain to comply with the complex nondiscrimination regulations aren't required for SEPs. And employers aren't required to file annual reports with IRS, which, for a pension plan, could require the services of an actuary. The required recordkeeping can be done by a trustee of the SEP-IRAs — usually a bank or mutual fund.

SIMPLE Plans

Another option for a business with 100 or fewer employees is a "savings incentive match plan for employees" (SIMPLE). Under these plans, a "SIMPLE IRA" is established for each eligible employee, with the employer making matching contributions based on contributions elected by participating employees under a qualified salary reduction arrangement. The SIMPLE plan is also subject to much less stringent requirements than traditional qualified retirement plans. Or, an employer can adopt a "simple" 401(k) plan, with similar features to a SIMPLE plan, and automatic passage of the otherwise complex nondiscrimination test for 401(k) plans.

For 2021, SIMPLE deferrals are up to $13,500 plus an additional $3,000 catch-up contributions for employees age 50 and older.

Contact us for more information or to discuss any other aspect of your retirement planning.

4/13/21
How to ensure life insurance isn't part of your taxable estate
If you have a life insurance policy, you may want to ensure that the benefits your family will receive after your death won't be included in your estate. That way, the benefits won't be subject to federal estate tax.
Current exemption amounts
For 2021, the federal estate and gift tax exemption is $11.7 million ($23.4 million for married couples). That's generous by historical standards but in 2026, the exemption is set to fall to about $6 million ($12 million for married couples) after inflation adjustments — unless Congress changes the law.
In or out of your estate
Under the estate tax rules, insurance on your life will be included in your taxable estate if:
Your estate is the beneficiary of the insurance proceeds, or
You possessed certain economic ownership rights (called "incidents of ownership") in the policy at your death (or within three years of your death).
It's easy to avoid the first situation by making sure your estate isn't designated as the policy beneficiary.
The second rule is more complicated. Just having someone else possess legal title to the policy won't prevent the proceeds from being included in your estate if you keep "incidents of ownership." Rights that, if held by you, will cause the proceeds to be taxed in your estate include:
The right to change beneficiaries,
The right to assign the policy (or revoke an assignment),
The right to pledge the policy as security for a loan,
The right to borrow against the policy's cash surrender value, and
The right to surrender or cancel the policy.
Be aware that merely 
having 
any of the above powers will cause the proceeds to be taxed in your estate even if you never exercise them.
Buy-sell agreements and trusts
Life insurance obtained to fund a buy-sell agreement for a business interest under a "cross-purchase" arrangement won't be taxed in your estate (unless the estate is the beneficiary).
An irrevocable life insurance trust (ILIT) is another effective vehicle that can be set up to keep life insurance proceeds from being taxed in the insured's estate. Typically, the policy is transferred to the trust along with assets that can be used to pay future premiums. Alternatively, the trust buys the insurance with funds contributed by the insured. As long as the trust agreement doesn't give the insured the ownership rights described above, the proceeds won't be included in the insured's estate.
The three-year rule
If you're considering setting up a life insurance trust with a policy you own currently or simply assigning away your ownership rights in such a policy, consult with us to ensure you achieve your goals. Unless you live for at least three years after these steps are taken, the proceeds will be taxed in your estate. (For policies in which you never held incidents of ownership, the three-year rule doesn't apply.)
Contact us if you have questions or would like assistance with estate planning and taxation.
4/2/21
Need a new business vehicle? Consider a heavy SUV
Are you considering buying or replacing a vehicle that you'll use in your business? If you choose a heavy sport utility vehicle (SUV), you may be able to benefit from lucrative tax rules for those vehicles.

Bonus depreciation

Under current law, 100% first-year bonus depreciation is available for qualified new and used property that's acquired and placed in service in a calendar year. New and pre-owned heavy SUVs, pickups and vans acquired and put to business use in 2021 are eligible for 100% first-year bonus depreciation. The only requirement is that you must use the vehicle more than 50% for business. If your business usage is between 51% and 99%, you can deduct that percentage of the cost in the first year the vehicle is placed in service. This generous tax break is available for qualifying vehicles that are acquired and placed in service through December 31, 2022.

The 100% first-year bonus depreciation write-off will reduce your federal income tax bill and self-employment tax bill, if applicable. You might get a state tax income deduction, too.

Weight requirement

This option is available only if the manufacturer's gross vehicle weight rating (GVWR) is above 6,000 pounds. You can verify a vehicle's GVWR by looking at the manufacturer's label, usually found on the inside edge of the driver's side door where the door hinges meet the frame.

Note: These tax benefits are subject to adjustment for non-business use. And if business use of an SUV doesn't exceed 50% of total use, the SUV won't be eligible for the expensing election, and would have to be depreciated on a straight-line method over a six-tax-year period.

Detailed, contemporaneous expense records are essential — in case the IRS questions your heavy vehicle's claimed business-use percentage.

That means you'll need to keep track of the miles you're driving for business purposes, compared to the vehicle's total mileage for the year. Recordkeeping is much simpler today, now that there are apps and mobile technology you can use. Or simply keep a small calendar or mileage log in your car and record details as business trips occur.

If you're considering buying an eligible vehicle, doing so and placing it in service before the end of this tax year could deliver a big write-off on your 2021 tax return. Before signing a sales contract, consult with us to help evaluate the right tax moves for your business.

3/30/21
Is an S corporation the best choice of entity for your business?
Are you thinking about launching a business with some partners and wondering what type of entity to form? An S corporation may be the most suitable form of business for your new venture. Here's an explanation of the reasons why.

The biggest advantage of an S corporation over a partnership is that as S corporation shareholders, you won't be personally liable for corporate debts. In order to receive this protection, it's important that the corporation be adequately financed, that the existence of the corporation as a separate entity be maintained and that various formalities required by your state be observed (for example, filing articles of incorporation, adopting by-laws, electing a board of directors and holding organizational meetings).

Anticipating losses

If you expect that the business will incur losses in its early years, an S corporation is preferable to a C corporation from a tax standpoint. Shareholders in a C corporation generally get no tax benefit from such losses. In contrast, as S corporation shareholders, each of you can deduct your percentage share of these losses on your personal tax returns to the extent of your basis in the stock and in any loans you make to the entity. Losses that can't be deducted because they exceed your basis are carried forward and can be deducted by you when there's sufficient basis.

Once the S corporation begins to earn profits, the income will be taxed directly to you whether or not it's distributed. It will be reported on your individual tax return and be aggregated with income from other sources. To the extent the income is passed through to you as qualified business income, you'll be eligible to take the 20% pass-through deduction, subject to various limitations. Your share of the S corporation's income won't be subject to self-employment tax, but your wages will be subject to Social Security taxes.

Are you planning to provide fringe benefits such as health and life insurance? If so, you should be aware that the costs of providing such benefits to a more than 2% shareholder are deductible by the entity but are taxable to the recipient.

Be careful with S status

Also be aware that the S corporation could inadvertently lose its S status if you or your partners transfers stock to an ineligible shareholder such as another corporation, a partnership or a nonresident alien. If the S election were terminated, the corporation would become a taxable entity. You would not be able to deduct any losses and earnings could be subject to double taxation — once at the corporate level and again when distributed to you. In order to protect you against this risk, it's a good idea for each of you to sign an agreement promising not to make any transfers that would jeopardize the S election.

Consult with us before finalizing your choice of entity. We can answer any questions you have and assist in launching your new venture.

3/23/21
New law: Parents and other eligible Americans to receive direct payments
The American Rescue Plan Act, signed into law on March 11, provides a variety of tax and financial relief to help mitigate the effects of the COVID-19 pandemic. Among the many initiatives are direct payments that will be made to eligible individuals. And parents under certain income thresholds will also receive additional payments in the coming months through a greatly revised Child Tax Credit.

Here are some answers to questions about these payments.

What are the two types of payments?

Under the new law, eligible individuals will receive advance direct payments of a tax credit. The law calls these payments "recovery rebates." The law also includes advance Child Tax Credit payments to eligible parents later this year.

How much are the recovery rebates?

An eligible individual is allowed a 2021 income tax credit, which will generally be paid in advance through direct bank deposit or a paper check. The full amount is $1,400 ($2,800 for eligible married joint filers) plus $1,400 for each dependent.

Who is eligible?

There are several requirements but the most important is income on your most recently filed tax return. Full payments are available to those with adjusted gross incomes (AGIs) of less than $75,000 ($150,000 for married joint filers and $112,500 for heads of households). Your AGI can be found on page 1 of Form 1040.

The credit phases out and is no longer available to taxpayers with AGIs of more than $80,000 ($160,000 for married joint filers and $120,000 for heads of households).

Who isn't eligible?

Among those who aren't eligible are nonresident aliens, individuals who are the dependents of other taxpayers, estates and trusts.

How has the Child Tax Credit changed?

Before the new law, the Child Tax Credit was $2,000 per "qualifying child." Under the new law, the credit is increased to $3,000 per child ($3,600 for children under age 6 as of the end of the year). But the increased 2021 credit amounts are phased out at modified AGIs of over $75,000 for singles ($150,000 for joint filers and $112,500 for heads of households).

A qualifying child before the new law was defined as an under-age-17 child, whom the taxpayer could claim as a dependent. The $2,000 Child Tax Credit was phased out for taxpayers with modified AGIs of over $400,000 for joint filers, and $200,000 for other filers.

Under the new law, for 2021, the definition of a qualifying child for purposes of the Child Tax Credit includes one who hasn't turned 18 by the end of this year. So 17-year-olds qualify for the credit for 2021 only.

How are parents going to receive direct payments of the Child Tax Credit this year?

Unlike in the past, you don't have to wait to file your tax return to fully benefit from the credit. The new law directs the IRS to establish a program to make monthly advance payments equal to 50% of eligible taxpayers' 2021 Child Tax Credits. These payments will be made from July through December 2021.

What if my income is above the amounts listed above?

Taxpayers who aren't eligible to claim an increased Child Tax Credit, because their incomes are too high, may be able to claim a regular credit of up to $2,000 on their 2021 tax returns, subject to the existing phaseout rules.

Much more

There are other rules and requirements involving these payments. This article only describes the basics. Stay tuned for additional details about other tax breaks in the new law.

3/19/21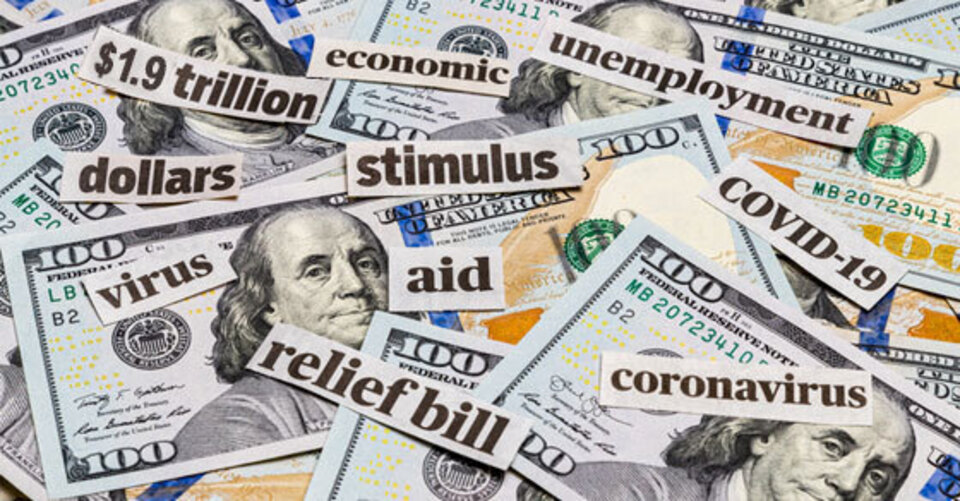 Business highlights in the new American Rescue Plan Act
President Biden signed the $1.9 trillion American Rescue Plan Act (ARPA) on March 11. While the new law is best known for the provisions providing relief to individuals, there are also several tax breaks and financial benefits for businesses.

Here are some of the tax highlights of the ARPA.

The Employee Retention Credit (ERC). This valuable tax credit is extended from June 30 until December 31, 2021. The ARPA continues the ERC rate of credit at 70% for this extended period of time. It also continues to allow for up to $10,000 in qualified wages for any calendar quarter. Taking into account the Consolidated Appropriations Act extension and the ARPA extension, this means an employer can potentially have up to $40,000 in qualified wages per employee through 2021.

Employer-Provided Dependent Care Assistance. In general, an eligible employee's gross income doesn't include amounts paid or incurred by an employer for dependent care assistance provided to the employee under a qualified dependent care assistance program (DCAP).

Previously, the amount that could be excluded from an employee's gross income under a DCAP during a tax year wasn't more than $5,000 ($2,500 for married individuals filing separately), subject to certain limitations. However, any contribution made by an employer to a DCAP can't exceed the employee's earned income or, if married, the lesser of employee's or spouse's earned income.

Under the ARPA, for 2021 only, the exclusion for employer-provided dependent care assistance is increased from $5,000 to $10,500 (from $2,500 to $5,250 for married individuals filing separately).

This provision is effective for tax years beginning after December 31, 2020.

Paid Sick and Family Leave Credits. Changes under the ARPA apply to amounts paid with respect to calendar quarters beginning after March 31, 2021. Among other changes, the law extends the paid sick time and paid family leave credits under the Families First Coronavirus Response Act from March 31, 2021, through September 30, 2021. It also provides that paid sick and paid family leave credits may each be increased by the employer's share of Social Security tax (6.2%) and employer's share of Medicare tax (1.45%) on qualified leave wages.

Grants to restaurants. Under the ARPA, eligible restaurants, food trucks, and similar businesses that provide food and drinks may receive restaurant revitalization grants from the Small Business Administration. For tax purposes, amounts received as restaurant revitalization grants aren't included in the gross income of the person who receives the money.

Much more

These are only some of the provisions in the ARPA. There are many others that may be beneficial to your business. Contact us for more information about your situation.

3/16/21
Estimated tax payments: The deadline for the first 2021 installment is coming ups
April 15 is not only the deadline for filing your 2020 tax return, it's also the deadline for the first quarterly estimated tax payment for 2021, if you're required to make one.
You may have to make estimated tax payments if you receive interest, dividends, alimony, self-employment income, capital gains, prize money or other income. If you don't pay enough tax during the year through withholding and estimated payments, you may be liable for a tax penalty on top of the tax that's ultimately due.
Four due dates
Individuals must pay 25% of their "required annual payment" by April 15, June 15, September 15, and January 15 of the following year, to avoid an underpayment penalty. If one of those dates falls on a weekend or holiday, the payment is due on the next business day.
The required annual payment for most individuals is the lower of 90% of the tax shown on the current year's return or 100% of the tax shown on the return for the previous year. However, if the adjusted gross income on your previous year's return was more than $150,000 (more than $75,000 if you're married filing separately), you must pay the lower of 90% of the tax shown on the current year's return or 110% of the tax shown on the return for the previous year.
Most people who receive the bulk of their income in the form of wages satisfy these payment requirements through the tax withheld by their employers from their paychecks. Those who make estimated tax payments generally do so in four installments. After determining the required annual payment, they divide that number by four and make four equal payments by the due dates.
The annualized method
But you may be able to use the annualized income method to make smaller payments. This method is useful to people whose income flow isn't uniform over the year, perhaps because they're involved in a seasonal business.
If you fail to make the required payments, you may be subject to a penalty. However, the underpayment penalty doesn't apply to you:
If the total tax shown on your return is less than $1,000 after subtracting withholding tax paid;
If you had no tax liability for the preceding year, you were a U.S. citizen or resident for that entire year, and that year was 12 months;
For the fourth (Jan. 15) installment, if you file your return by that January 31 and pay your tax in full; or
If you're a farmer or fisherman and pay your entire estimated tax by January 15, or pay your entire estimated tax and file your tax return by March 1
In addition, the IRS may waive the penalty if the failure was due to casualty, disaster, or other unusual circumstances and it would be inequitable to impose it. The penalty may also be waived for reasonable cause during the first two years after you retire (after reaching age 62) or become disabled.
Stay on track
Contact us if you have questions about how to calculate estimated tax payments. We can help you stay on track so you aren't liable for underpayment penalties.
3/12/21
Retiring soon? Recent law changes may have an impact on your retirement savings
If you're approaching retirement, you probably want to ensure the money you've saved in retirement plans lasts as long as possible. If so, be aware that a law was recently enacted that makes significant changes to retirement accounts. The SECURE Act, which was signed into law in late 2019, made a number of changes of interest to those nearing retirement.

You can keep making traditional IRA contributions if you're still working

Before 2020, traditional IRA contributions weren't allowed once you reached age 70½. But now, an individual of any age can make contributions to a traditional IRA, as long as he or she has compensation, which generally means earned income from wages or self-employment. So if you work part time after retiring, or do some work as an independent contractor, you may be able to continue saving in your IRA if you're otherwise eligible.

The required minimum distribution (RMD) age was raised from 70½ to 72.

Before 2020, retirement plan participants and IRA owners were generally required to begin taking RMDs from their plans by April 1 of the year following the year they reached age 70½. The age 70½ requirement was first applied in the early 1960s and, until recently, hadn't been adjusted to account for increased life expectancies.

For distributions required to be made after December 31, 2019, for individuals who attain age 70½ after that date, the age at which individuals must begin taking distributions from their retirement plans or IRAs is increased from 70½ to 72.

"Stretch IRAs" have been partially eliminated

If a plan participant or IRA owner died before 2020, their beneficiaries (spouses and non-spouses) were generally allowed to stretch out the tax-deferral advantages of the plan or IRA by taking distributions over the life or life expectancy of the beneficiaries. This was sometimes called a "stretch IRA."

However, for deaths of plan participants or IRA owners beginning in 2020 (later for some participants in collectively bargained plans and governmental plans), distributions to most non-spouse beneficiaries are generally required to be distributed within 10 years following a plan participant's or IRA owner's death. Therefore, the "stretch" strategy is no longer allowed for those beneficiaries.

There are some exceptions to the 10-year rule. For example, it's still allowed for: the surviving spouse of a plan participant or IRA owner; a child of a plan participant or IRA owner who hasn't reached the age of majority; a chronically ill individual; and any other individual who isn't more than 10 years younger than a plan participant or IRA owner. Those beneficiaries who qualify under this exception may generally still take their distributions over their life expectancies.

More changes may be ahead

These are only some of the changes included in the SECURE Act. In addition, there's bipartisan support in Congress to make even more changes to promote retirement saving. Last year, a law dubbed the SECURE Act 2.0 was introduced in the U.S. House of Representatives. At this time, it's unclear if or when it could be enacted. We'll let you know about any new opportunities. In the meantime, if you have questions about your situation, don't hesitate to contact us.
Work Opportunity Tax Credit extended through 2025
Are you a business owner thinking about hiring? Be aware that a recent law extended a credit for hiring individuals from one or more targeted groups. Employers can qualify for a tax credit known as the Work Opportunity Tax Credit (WOTC) that's worth as much as $2,400 for each eligible employee ($4,800, $5,600 and $9,600 for certain veterans and $9,000 for "long-term family assistance recipients"). The credit is generally limited to eligible employees who began work for the employer before January 1, 2026.
Generally, an employer is eligible for the credit only for qualified wages paid to members of a targeted group. These groups are:
Qualified members of families receiving assistance under the Temporary Assistance for Needy Families (TANF) program,
Qualified veterans,
Qualified ex-felons,
Designated community residents,
Vocational rehabilitation referrals,
Qualified summer youth employees,
Qualified members of families in the Supplemental Nutritional Assistance Program (SNAP),
Qualified Supplemental Security Income recipients,
Long-term family assistance recipients, and
Long-term unemployed individuals.
You must meet certain requirements
There are a number of requirements to qualify for the credit. For example, for each employee, there's also a minimum requirement that the employee must have completed at least 120 hours of service for the employer. Also, the credit isn't available for certain employees who are related to or who previously worked for the employer.
There are different rules and credit amounts for certain employees. The maximum credit available for the first-year wages is $2,400 for each employee, $4,000 for long-term family assistance recipients, and $4,800, $5,600 or $9,600 for certain veterans. Additionally, for long-term family assistance recipients, there's a 50% credit for up to $10,000 of second-year wages, resulting in a total maximum credit, over two years, of $9,000.
For summer youth employees, the wages must be paid for services performed during any 90-day period between May 1 and September 15. The maximum WOTC credit available for summer youth employees is $1,200 per employee.
A valuable credit
There are additional rules and requirements. In some cases, employers may elect not to claim the WOTC. And in limited circumstances, the rules may prohibit the credit or require an allocation of it. However, for most employers hiring from targeted groups, the credit can be valuable. Contact us with questions or for more information about your situation.
3/2/21
Didn't contribute to an IRA last year? There still may be time
If you're getting ready to file your 2020 tax return, and your tax bill is higher than you'd like, there might still be an opportunity to lower it. If you qualify, you can make a deductible contribution to a traditional IRA right up until the April 15, 2021 filing date and benefit from the tax savings on your 2020 return.
Who is eligible?
You can make a deductible contribution to a traditional IRA if:
You (and your spouse) aren't an active participant in an employer-sponsored retirement plan, or
You (or your spouse) are an active participant in an employer plan, but your modified adjusted gross income (AGI) doesn't exceed certain levels that vary from year-to-year by filing status.
For 2020, if you're a joint tax return filer and you are covered by an employer plan, your deductible IRA contribution phases out over $104,000 to $124,000 of modified AGI. If you're single or a head of household, the phaseout range is $65,000 to $75,000 for 2020. For married filing separately, the phaseout range is $0 to $10,000. For 2020, if you're not an active participant in an employer-sponsored retirement plan, but your spouse is, your deductible IRA contribution phases out with modified AGI of between $196,000 and $206,000.
Deductible IRA contributions reduce your current tax bill, and earnings within the IRA are tax deferred. However, every dollar you take out is taxed in full (and subject to a 10% penalty before age 59 1/2, unless one of several exceptions apply).
IRAs often are referred to as "traditional IRAs" to differentiate them from Roth IRAs. You also have until April 15 to make a Roth IRA contribution. But while contributions to a traditional IRA are deductible, contributions to a Roth IRA aren't. However, withdrawals from a Roth IRA are tax-free as long as the account has been open at least five years and you're age 59 1/2 or older. (There are also income limits to contribute to a Roth IRA.)
Here are two other IRA strategies that may help you save tax.
1. Turn a nondeductible Roth IRA contribution into a deductible IRA contribution.
 Did you make a Roth IRA contribution in 2020? That may help you in the future when you take tax-free payouts from the account. However, the contribution isn't deductible. If you realize you need the deduction that a traditional IRA contribution provides, you can change your mind and turn a Roth IRA contribution into a traditional IRA contribution via the "recharacterization" mechanism. The traditional IRA deduction is then yours if you meet the requirements described above.
2. Make a deductible IRA contribution, even if you don't work. 
In general, you can't make a deductible traditional IRA contribution unless you have wages or other earned income. However, an exception applies if your spouse is the breadwinner and you are a homemaker. In this case, you may be able to take advantage of a spousal IRA.
What's the contribution limit?
For 2020 if you're eligible, you can make a deductible traditional IRA contribution of up to $6,000 ($7,000 if you're 50 or over).
In addition, small business owners can set up and contribute to a Simplified Employee Pension (SEP) plan up until the due date for their returns, including extensions. For 2020, the maximum contribution you can make to a SEP is $57,000.
If you want more information about IRAs or SEPs, contact us or ask about it when we're preparing your return. We can help you save the maximum tax-advantaged amount for retirement.
2/26/21
The power of the tax credit for buying an electric vehicle
Although electric vehicles (or EVs) are a small percentage of the cars on the road today, they're increasing in popularity all the time. And if you buy one, you may be eligible for a federal tax break.
The tax code provides a credit to purchasers of qualifying plug-in electric drive motor vehicles including passenger vehicles and light trucks. The credit is equal to $2,500 plus an additional amount, based on battery capacity, that can't exceed $5,000. Therefore, the maximum credit allowed for a qualifying EV is $7,500.
The EV definition
For purposes of the tax credit, a qualifying vehicle is defined as one with four wheels that's propelled to a significant extent by an electric motor, which draws electricity from a battery. The battery must have a capacity of not less than four kilowatt hours and be capable of being recharged from an external source of electricity.
The credit may not be available because of a per-manufacturer cumulative sales limitation. Specifically, it phases out over six quarters beginning when a manufacturer has sold at least 200,000 qualifying vehicles for use in the United States (determined on a cumulative basis for sales after December 31, 2009). For example, Tesla and General Motors vehicles are no longer eligible for the tax credit.
The IRS provides a list of qualifying vehicles on its website and it recently added a number of models that are eligible. You can access the list here: 
https://bit.ly/2Yrhg5Z
.
Here are some additional points about the plug-in electric vehicle tax credit:
It's allowed in the year you place the vehicle in service.
The vehicle must be new.
An eligible vehicle must be used predominantly in the U.S. and have a gross weight of less than 14,000 pounds.
Electric motorcycles
There's a separate 10% federal income tax credit for the purchase of qualifying electric two-wheeled vehicles manufactured primarily for use on public thoroughfares and capable of at least 45 miles per hour (in other words, electric-powered motorcycles). It can be worth up to $2,500. This electric motorcycle credit was recently extended to cover qualifying 2021 purchases.
These are only the basic rules. There may be additional incentives provided by your state. Contact us if you'd like to receive more information about the federal plug-in electric vehicle tax break.
2/5/21
THE CENTS-PER-MILE RATE FOR BUSINESS MILES DECREASES AGAIN FOR 2021

This year, the optional standard mileage rate used to calculate the deductible costs of operating an automobile for business decreased by one-and-one-half cents, to 56 cents per mile. As a result, you might claim a lower deduction for vehicle-related expenses for 2021 than you could for 2020 or 2019. This is the second year in a row that the cents-per-mile rate has decreased.

Deducting actual expenses vs. cents-per-mile
In general, businesses can deduct the actual expenses attributable to business use of vehicles. This includes gas, oil, tires, insurance, repairs, licenses and vehicle registration fees. In addition, you can claim a depreciation allowance for the vehicle. However, in many cases, certain limits apply to depreciation write-offs on vehicles that don't apply to other types of business assets.
The cents-per-mile rate is useful if you don't want to keep track of actual vehicle-related expenses. With this method, you don't have to account for all your actual expenses. However, you still must record certain information, such as the mileage for each business trip, the date and the destination.
Using the cents-per-mile rate is also popular with businesses that reimburse employees for business use of their personal vehicles. These reimbursements can help attract and retain employees who drive their personal vehicles extensively for business purposes. Why? Under current law, employees can no longer deduct unreimbursed employee business expenses, such as business mileage, on their own income tax returns.
If you do use the cents-per-mile rate, be aware that you must comply with various rules. If you don't comply, the reimbursements could be considered taxable wages to the employees.

The 2021 rate 
Beginning on January 1, 2021, the standard mileage rate for the business use of a car (van, pickup or panel truck) is 56 cents per mile. It was 57.5 cents for 2020 and 58 cents for 2019.
The business cents-per-mile rate is adjusted annually. It's based on an annual study commissioned by the IRS about the fixed and variable costs of operating a vehicle, such as gas, maintenance, repair and depreciation. The rate partly reflects the current price of gas, which is down from a year ago. According to AAA Gas Prices, the average nationwide price of a gallon of unleaded regular gas was $2.42 recently, compared with $2.49 a year ago. Occasionally, if there's a substantial change in average gas prices, the IRS will change the cents-per-mile rate midyear.

When this method can't be used
There are some situations when you can't use the cents-per-mile rate. In some cases, it partly depends on how you've claimed deductions for the same vehicle in the past. In other cases, it depends on if the vehicle is new to your business this year or whether you want to take advantage of certain first-year depreciation tax breaks on it.
As you can see, there are many factors to consider in deciding whether to use the mileage rate to deduct vehicle expenses. We can help if you have questions about tracking and claiming such expenses in 2021 — or claiming them on your 2020 income tax return.

2/2/21
DON'T FORGET TO TAKE REQUIRED MINIMUM DISTRIBUTIONS THIS YEAR

If you have a traditional IRA or tax-deferred retirement plan account, you probably know that you must take required minimum distributions (RMDs) when you reach a certain age — or you'll be penalized. The CARES Act, which passed last March, allowed people to skip taking these withdrawals in 2020 but now that we're in 2021, RMDs must be taken again.

The basics
Once you attain age 72 (or age 70½ before 2020), you must begin taking RMDs from your traditional IRAs and certain retirement accounts, including 401(k) plans. In general, RMDs are calculated using life expectancy tables published by the IRS. If you don't withdraw the minimum amount each year, you may have to pay a 50% penalty tax on what you should have taken out — but didn't. (Roth IRAs don't require withdrawals until after the death of the owner.)
You can always take out more than the required amount. In planning for distributions, your income needs must be weighed against the desirable goal of keeping the tax shelter of the IRA going for as long as possible for both yourself and your beneficiaries.
In order to provide tax relief due to COVID-19, the CARES Act suspended RMDs for calendar year 2020 — but only for that one year. That meant that taxpayers could put off RMDs, not have to pay tax on them and allow their retirement accounts to keep growing tax deferred.

Begin taking RMDs again
Many people hoped that the RMD suspension would be extended into 2021. However, the Consolidated Appropriations Act, which was enacted on December 27, 2020, to provide more COVID-19 relief, didn't extend the RMD relief. That means if you're required to take RMDs, you need to take them this year or face a penalty.
Note: The IRS may waive part or all of the penalty if you can prove that you didn't take RMDs due to reasonable error and you're taking steps to remedy the shortfall. In these cases, the IRS reviews the information a taxpayer provides and decides whether to grant a request for a waiver.

Keep more of your money
Feel free to contact us if have questions about calculating RMDs or avoiding the penalty for not taking them. We can help make sure you keep more of your money.
ONE REASON TO FILE YOUR 2020 TAX RETURN EARLY
The IRS announced it is opening the 2020 individual income tax return filing season on February 12. (This is later than in past years because of a new law that was enacted late in December.) Even if you typically don't file until much closer to the April 15 deadline (or you file for an extension), consider filing earlier this year. Why? You can potentially protect yourself from tax identity theft — and there may be other benefits, too.
How is a person's tax identity stolen?
In a tax identity theft scheme, a thief uses another individual's personal information to file a fraudulent tax return early in the filing season and claim a bogus refund.
The real taxpayer discovers the fraud when he or she files a return and is told by the IRS that the return is being rejected because one with the same Social Security number has already been filed for the tax year. While the taxpayer should ultimately be able to prove that his or her return is the legitimate one, tax identity theft can be a hassle to straighten out and significantly delay a refund.
Filing early may be your best defense: If you file first, it will be the tax return filed by a potential thief that will be rejected — not yours.
Note: You can get your individual tax return
 prepared 
by us before February 12 if you have all the required documents. It's just that processing of the return will begin after IRS systems open on that date.
When will you receive your W-2s and 1099s?
To file your tax return, you need all of your W-2s and 1099s. January 31 is the deadline for employers to issue 2020 Form W-2 to employees and, generally, for businesses to issue Form 1099s to recipients of any 2020 interest, dividend or reportable miscellaneous income payments (including those made to independent contractors).
If you haven't received a W-2 or 1099 by February 1, first contact the entity that should have issued it. If that doesn't work, you can contact the IRS for help.
How else can you benefit by filing early? 
In addition to protecting yourself from tax identity theft, another benefit of early filing is that, if you're getting a refund, you'll get it faster. The IRS expects most refunds to be issued within 21 days. The time is typically shorter if you file electronically and receive a refund by direct deposit into a bank account.
Direct deposit also avoids the possibility that a refund check could be lost, stolen, returned to the IRS as undeliverable or caught in mail delays.
If you haven't received an Economic Impact Payment (EIP), or you didn't receive the full amount due, filing early will help you to receive the amount sooner. EIPs have been paid by the federal government to eligible individuals to help mitigate the financial effects of COVID-19. Amounts due that weren't sent to eligible taxpayers can be claimed on your 2020 return.
Do you need help?
If you have questions or would like an appointment to prepare your return, please contact us. We can help you ensure you file an accurate return that takes advantage of all of the breaks available to you.
THE COVID-19 RELIEF LAW: WHAT'S IN IT FOR YOU?
The new COVID-19 relief law that was signed on December 27, 2020, contains a multitude of provisions that may affect you. Here are some of the highlights of the Consolidated Appropriations Act, which also contains two other laws: the COVID-related Tax Relief Act (COVIDTRA) and the Taxpayer Certainty and Disaster Tax Relief Act (TCDTR).
Direct payments 
The law provides for direct payments (which it calls recovery rebates) of $600 per eligible individual ($1,200 for a married couple filing a joint tax return), plus $600 per qualifying child. The U.S. Treasury Department has already started making these payments via direct bank deposits or checks in the mail and will continue to do so in the coming weeks.
The credit payment amount is phased out at a rate of $5 per $100 of additional income starting at $150,000 of modified adjusted gross income for marrieds filing jointly and surviving spouses, $112,500 for heads of household, and $75,000 for single taxpayers.
Medical expense tax deduction 
The law makes permanent the 7.5%-of-adjusted-gross-income threshold on medical expense deductions, which was scheduled to increase to 10% of adjusted gross income in 2021. The lower threshold will make it easier to qualify for the medical expense deduction.
Charitable deduction for non-itemizers 
For 2020, individuals who don't itemize their deductions can take up to a $300 deduction per tax return for cash contributions to qualified charitable organizations. The new law extends this $300 deduction through 2021 for individuals and increases it to $600 for married couples filing jointly. Taxpayers who overstate their contributions when claiming this deduction are subject to a 50% penalty (previously it was 20%).
Allowance of charitable contributions 
In response to the pandemic, the limit on cash charitable contributions by an individual in 2020 was increased to 100% of the individual's adjusted gross income (AGI). (The usual limit is 60% of adjusted gross income.) The new law extends this rule through 2021.
Energy tax credit 
A credit of up to $500 is available for purchases of qualifying energy improvements made to a taxpayer's main home. However, the $500 maximum allowance must be reduced by any credits claimed in earlier years. The law extends this credit, which was due to expire at the end of 2020, through 2021.
Other energy-efficient provisions 
There are a few other energy-related provisions in the new law. For example, the tax credit for a qualified fuel cell motor vehicle and the two-wheeled plug-in electric vehicle were scheduled to expire in 2020 but have been extended through the end of 2021.
There's also a valuable tax credit for qualifying solar energy equipment expenditures for your home. For equipment placed in service in 2020, the credit rate is 26%. The rate was scheduled to drop to 22% for equipment placed in service in 2021 before being eliminated for 2022 and beyond.
Under the new law, the 26% credit rate is extended to cover equipment placed in service in 2021 and 2022 and the law also extends the 22% rate to cover equipment placed in service in 2023. For 2024 and beyond, the credit is scheduled to vanish.
Maximize tax breaks 
These are only a few tax breaks contained in the massive new law. We'll make sure that you claim all the tax breaks you're entitled to when we prepare your tax return.
NEW LAW DOUBLES BUSINESS MEAL DEDUCTIONS AND MAKES FAVORABLE PPP LOAN CHANGES
The COVID-19 relief bill, signed into law on December 27, 2020, provides a further response from the federal government to the pandemic. It also contains numerous tax breaks for businesses. Here are some highlights of the Consolidated Appropriations Act of 2021 (CAA), which also includes other laws within it.
Business meal deduction increased 
The new law includes a provision that removes the 50% limit on deducting business meals provided by restaurants and makes those meals fully deductible.
As background, ordinary and necessary food and beverage expenses that are incurred while operating your business are generally deductible. However, for 2020 and earlier years, the deduction is limited to 50% of the allowable expenses.
The new legislation adds an exception to the 50% limit for expenses of food or beverages provided by a restaurant. This rule applies to expenses paid or incurred in calendar years 2021 and 2022.
The use of the word "by" (rather than "in") a restaurant clarifies that the new tax break isn't limited to meals eaten on a restaurant's premises. Takeout and delivery meals from a restaurant are also 100% deductible.
Note:
 Other than lifting the 50% limit for restaurant meals, the legislation doesn't change the rules for business meal deductions. All the other existing requirements continue to apply when you dine with current or prospective customers, clients, suppliers, employees, partners and professional advisors with whom you deal with (or could engage with) in your business.
Therefore, to be deductible:
The food and beverages can't be lavish or extravagant under the circumstances, and
You or one of your employees must be present when the food or beverages are served.
If food or beverages are provided at an entertainment activity (such as a sporting event or theater performance), either they must be purchased separately from the entertainment or their cost must be stated on a separate bill, invoice or receipt. This is required because the entertainment, unlike the food and beverages, is nondeductible.
PPP loans
The new law authorizes more money towards the Paycheck Protection Program (PPP) and extends it to March 31, 2021. There are a couple of tax implications for employers that received PPP loans:
Clarifications of tax consequences of PPP loan forgiveness.
 The law clarifies that the non-taxable treatment of PPP loan forgiveness that was provided by the 2020 CARES Act also applies to certain other forgiven obligations. Also, the law makes clear that taxpayers, whose PPP loans or other obligations are forgiven, are allowed deductions for otherwise deductible expenses paid with the proceeds. In addition, the tax basis and other attributes of the borrower's assets won't be reduced as a result of the forgiveness.
Waiver of information reporting for PPP loan forgiveness.
 Under the CAA, the IRS is allowed to waive information reporting requirements for any amount excluded from income under the exclusion-from-income rule for forgiveness of PPP loans or other specified obligations. (The IRS had already waived information returns and payee statements for loans that were guaranteed by the Small Business Administration).
Much more
These are just a couple of the provisions in the new law that are favorable to businesses. The CAA also provides extensions and modifications to earlier payroll tax relief, allows changes to employee benefit plans, includes disaster relief and much more. Contact us if you have questions about your situation.
THE RIGHT ENTITY CHOICE: SHOULD YOU CONVERT FROM A C TO AN S CORPORATION?
The best choice of entity can affect your business in several ways, including the amount of your tax bill. In some cases, businesses decide to switch from one entity type to another. Although S corporations can provide substantial tax benefits over C corporations in some circumstances, there are potentially costly tax issues that you should assess before making the decision to convert from a C corporation to an S corporation.
Here are four issues to consider:
1. LIFO inventories.
 C corporations that use last-in, first-out (LIFO) inventories must pay tax on the benefits they derived by using LIFO if they convert to S corporations. The tax can be spread over four years. This cost must be weighed against the potential tax gains from converting to S status.
2. Built-in gains tax.
 Although S corporations generally aren't subject to tax, those that were formerly C corporations are taxed on built-in gains (such as appreciated property) that the C corporation has when the S election becomes effective, if those gains are recognized within five years after the conversion. This is generally unfavorable, although there are situations where the S election still can produce a better tax result despite the built-in gains tax.
3. Passive income.
 S corporations that were formerly C corporations are subject to a special tax. It kicks in if their passive investment income (including dividends, interest, rents, royalties, and stock sale gains) exceeds 25% of their gross receipts, and the S corporation has accumulated earnings and profits carried over from its C corporation years. If that tax is owed for three consecutive years, the corporation's election to be an S corporation terminates. You can avoid the tax by distributing the accumulated earnings and profits, which would be taxable to shareholders. Or you might want to avoid the tax by limiting the amount of passive income.
4. Unused losses.
 If your C corporation has unused net operating losses, they can't be used to offset its income as an S corporation and can't be passed through to shareholders. If the losses can't be carried back to an earlier C corporation year, it will be necessary to weigh the cost of giving up the losses against the tax savings expected to be generated by the switch to S status.
Other considerations
When a business switches from C to S status, these are only some of the factors to consider. For example, shareholder-employees of S corporations can't get all of the tax-free fringe benefits that are available with a C corporation. And there may be issues for shareholders who have outstanding loans from their qualified plans. These factors have to be taken into account in order to understand the implications of converting from C to S status.
If you're interested in an entity conversion, contact us. We can explain what your options are, how they'll affect your tax bill and some possible strategies you can use to minimize taxes.
Schedule A Consultation Today